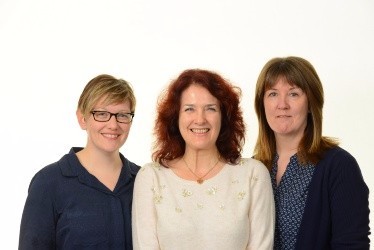 Dear Parents, Carers and Colleagues
We would like to warmly welcome you to Westerton Primary Academy, an educational centre of excellence where we pride ourselves on our ability to develop all aspects of our learners. Whilst under our guidance, we diligently aim to maximise the educational opportunities of all our children, helping them to identify and fulfil their potential whilst becoming valuable citizens who contribute positively to society.
Our emphasis on academic success is matched by our commitment to developing high artistic standards, physical prowess and an understanding that emotional well-being can be fostered through enriching, positive opportunities to collaborate, support and compete.
A tour of our learning environment reveals confident, enthusiastic young people who are willing to learn and enjoy new challenges. They question, experiment and persevere as they engage with and apply new knowledge, skills and understanding. Their respect and encouragement for each other is derived from the safety of knowing each and every person is valued, diversity is embraced and personalised approaches ensure individual needs are addressed.
Pupil voice is strong at Westerton. It resounds through the School Council to be heard by our supportive Governing Body and extremely committed staff team. The contribution of parents working in harmony with the school is also highly valued and cannot be overestimated. We firmly believe that a strong partnership between home and school begins before a child even enters the classroom. We enjoy working closely with parents, providing information and plentiful opportunities to engage, in order to forge that essential bond to maximise the life chances of every child. We look forward to meeting you in person.
Yours faithfully
Principal: Mrs Stephanie Makin
Deputy Principal: Mrs Alison Lazarus
Vice Principal: Miss Angela Booth
Safeguarding Statement
The Governing Body and staff of Westerton Primary Academy take as our first priority the responsibility to safeguard and promote the welfare of our pupils, to minimise risk and to work together with other agencies to ensure rigorous arrangements are in place within our academy to identify, assess, and support those children who are suffering harm and to keep them safe and secure whilst in our care.
Please click logo above to access the Leodis Academies Trust's website.

Westerton Primary @WestertonPS
18 Feb RT @ExceedSCITT: Take this amazing opportunity to #traintoteach in #Bradford or #Leeds. Apply now, train in September. Perfect for final ye…
15 Feb @BBCRadio2's short-story writing competition for kids has returned! Know a child with a fantastic imagination? Enco… https://t.co/AiPxu8U8HY
7 Feb RT @KidsClubsbyPEP: Want a Kids Holiday Club with great facilities? Look no further. Our Schools have all the facilities we need....... @W…
6 Feb Good luck to all the children taking part in the Leeds City Finals Cross Country this afternoon at Temple Newsam.
5 Feb RT @OnattiProdsLtd: @WestertonPS Our actors are performing"Ticket pour l'espace at YOUR school today! Enjoy! @OnattiProdsLtd