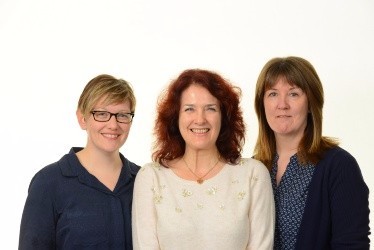 Dear Parents, Carers and Colleagues
We would like to warmly welcome you to Westerton Primary Academy, an educational centre of excellence where we pride ourselves on our ability to develop all aspects of our learners. Whilst under our guidance, we diligently aim to maximise the educational opportunities of all our children, helping them to identify and fulfil their potential whilst becoming valuable citizens who contribute positively to society.
Our emphasis on academic success is matched by our commitment to developing high artistic standards, physical prowess and an understanding that emotional well-being can be fostered through enriching, positive opportunities to collaborate, support and compete.
A tour of our learning environment reveals confident, enthusiastic young people who are willing to learn and enjoy new challenges. They question, experiment and persevere as they engage with and apply new knowledge, skills and understanding. Their respect and encouragement for each other is derived from the safety of knowing each and every person is valued, diversity is embraced and personalised approaches ensure individual needs are addressed.
Pupil voice is strong at Westerton, it resounds through the School Council to be heard by our supportive Governing Body and extremely committed staff team. The contribution of parents working in harmony with the school is also highly valued and cannot be overestimated. We firmly believe that a strong partnership between home and school begins before a child even enters the classroom. We enjoy working closely with parents, providing information and plentiful opportunities to engage, in order to forge that essential bond to maximise the life chances of every child. We look forward to meeting you in person.
Yours faithfully
Principal: Mrs Stephanie Makin
Deputy Principal: Mrs Alison Lazarus
Vice Principal: Miss Angela Booth

Westerton Primary @WestertonPS
2 May RT @OultonUKS2: Well done Y6 Tag Rugby team, 4th in the tournament yesterday. Well done @WestertonPS & @morleyvictoria on getting through…
22 Apr What a great time Y4 have had at Ilam & Eyam. Thanks to the staff for their time and effort especially Mr Woodburn for organising the visit.
22 Apr We have had a little bit of traffic. We will probably be back at 5.30 now. Any more delays we will tweet again.
22 Apr Great afternoon at Eyam museum and a tour of the village. Just set off back. Expected back at school for 5.15pm unless we hit traffic.
22 Apr The story of the plague in Eyam at Eyam church. Children listening intently. https://t.co/UPZGuuSFFM