PTFA need your help
PTFA need your help
15 June 2017 (by Susan MORLEY (smorley))
Please read how you can help make the school gala a success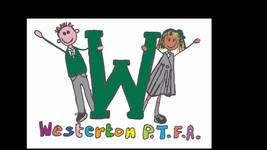 Request for help
from all Parents, Grandparents, Friends (and pupils)
Summer Gala:
Saturday 1st July 2017
10.45 – 3pm
Westerton Primary Academy is in need of more help please!.
Help needed We need things for: Can you help with this ?
Lots of prizes needed
5 General Tombola
5 Bottle tombola
5 Teddy tombola
5 Book stall
5 Bottles of beer / fruit shoots needed for the stringy stall
Please send your item into school before / on Friday 23rd so that they can be labelled up. 
Can we borrow a gazebo?
(incase of sunny weather / light showers): Please bring your gazebo into school (labelled with your name on) by 10am on Saturday 1st July or on Friday 30th June. 
Can we access any support from your business or employer - sponsorship / donation of prizes?
(All sponsor names / logos will appear in the programme). 5 A commercial prize donation / voucher
5 A financial contribution to the PTFA fund...every little bit helps
5 Corporate match funding? 


Do you have a little bit of time? 5 Can you offer 1-2 hours of your time to help out on a stall?
(please specify if you have any preferences as to which game) 
Can you lift things? 5 We need help getting the equipment out on the field – we'll be setting up from 7am on Saturday 1st July 
Can you help clear up? 5 We'll need a hand putting everything away and clearing up - from 3pm on Saturday 1st July 
Are you artistic? 5 Can you do face paint?
5 Can you do henna hands?
5 Can you do caricatures?
5 Can you do balloon modelling?
5 Can you help fix-up our existing games with paint?   
Can you cook/bake? 5 Can you bake a cake or buns or savoury to be sold at the cafe? 
Do you want your own stall? 5 Would you like to hand out leaflets about a local shop/club/organisation that you belong to? We have 720 pupils and their parents/ grandparents so that's plenty of footfall?
(donation fee applies per stall – ask in the Office) 
5 Other offer(s) of help:
Name of helper: Contact number Email address:
There will be a wide range of activities, games, acts, stalls, shops, food and drink and even more going on this year than ever before...you might even wish to bring extra pocket money this year! We are introducing a few races this year as well as lots of great new arena acts and entertainers wandering around this year. We strongly encourage you to bring a picnic blanket/ deckchairs with you and plan to spend a family day out with us if you can.
Please return this to your child's class teacher by Friday 23rd June 2017.