Children in Need
Children in Need
15 November 2018 (by Susan MORLEY (smorley))
Friday 16th November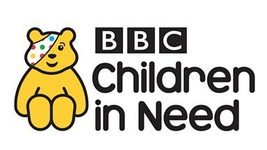 Friday 16th November is the day of the BBC's Children in Need Appeal. Over the years Children in Need has raised millions of pounds to support projects which have greatly benefited children throughout the UK.
At Westerton we are holding a dress up in spots non-uniform day. Children and staff are asked to come into school wearing as few or as many spots as they wish. If children decide to change the colour or style of their hair for the day, please make sure that their hair will be back to normal for school on Monday.
In order to take part in this non-uniform day, we are asking for a minimum donation of £1 to be paid on Parent Pay. Please do not send cash into school. For parents who wish to donate more than £1, Parent Pay will be set up so that you can donate any amount up to £20.00. Thank you for your continued support.